GADFLY: ANSWER YOUR PHONE!!

YOU CAN RUN BUT YOU CAN'T HIDE!!

WHAT HAVE YOU DONE??
>>>>>>>>>>>>>>>>>>>>>>>>>>>>>>>>>>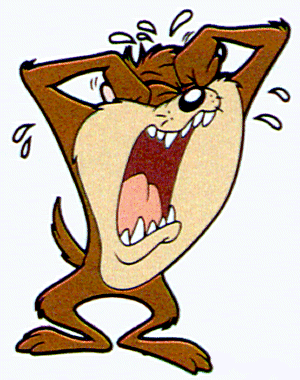 I'M SORRY! i'M SORRY! I PROMISE I WON'T DO THAT NO MORE!
Your bestest friend, Gadfly :( Please forgive me!!?? Don't be mad?
COMMENTS:

Worried American said...

Your life is spared. I found the place on that accursed Layout mess to revert to Classic Template.Good thing. The template for Layout is a load of crap.
Now I have to delete a lot of sidebar stuff so readers won't have a hard time clicking on.

Sigh! You are forgiven, ofcourse, you heifer!!
betmo said...

i am glad that gadfly will be amongst us for a while longer yet :) curiosity in this culture should be commended and applauded :) and your patience and kindness too worried :)

Worried American said...

Someone said that curiosity is a sign of intelligence. If that is true, The Gadly is a genius!! You would not believe the escapades and trouble her curiosity has led her into over the years!!
Labels: gadfly messed up blog