Old Ladies (Some, anyway)
OK the Old Woman will skin my head for this but I happen to know she's going to pick up The Wild Child, visit Dottie and have a mother/daughters day out. So I can get away with it for a day or so befofre she catches me. Maybe even longer if she messes with the new computer before checking the blog.
But The Future Was Yesterday started it!! (Will that excuse fly?)
THE UGLY TOAD
An older lady was somewhat lonely and decided she needed a pet to keep her company. So, off to the pet shop she went. She searched and searched. None of the pets seemed to catch her interest, except this ugly toad. As she walked by the jar he was in, she looked and he winked at her.
He whispered, "I'M SO LONELY, TOO. BUY ME AND TAKE ME HOME.
YOU WON'T EVER BE SORRY."
The old lady figured, what the heck! She hadn't found anything else. So, she bought the toad. She placed him in the seat beside her.
As she was slowly driving down the road, the toad whispered to her "KISS ME AND YOU WON'T BE SORRY." So! The old lady figured, WHAT THE HECK, and kissed the toad.
IMMEDIATELY the toad turned into an absolutely handsome, sexy young prince.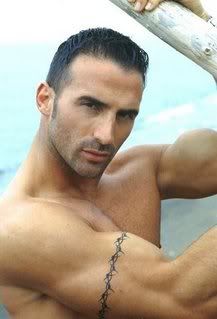 THE PRINCE THEN RETURNED THE OLD LADY'S KISS.
SUDDENLY THE OLD LADY FELT HERSELF TRANSFORMING FROM HIS KISS.
NOW CAN YOU GUESS WHAT THE OLD LADY TURNED INTO?
COME ON GUESS!
SHE TURNED INTO THE FIRST HOLIDAY INN SHE COULD FIND!!!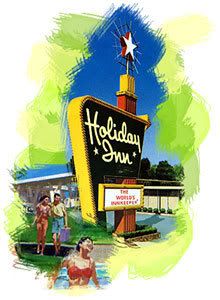 She's old....... NOT DEAD
OLD LADIES ROCK
.............................................................................................................
The only thing that would make this joke better is if the handsome prince was a gentleman of a "certain age". That "quality" thing, y'know.
Don't have a fit, Old Woman. The Devil made me do it. YeeHaw, ride 'em Cowboy!
COMMENTS:
The Future Was Yesterday
said...
LOL!! I'll take the hlame, no sweat!")You have to admit, the Old Lady still had some common sense!:)
Monday, November 05, 2007 7:38:00 AM
Worried American
said...
Um hum, Caught ya! Wild Child canceled because Dooders was taking her on a shopping spree, so I am at home. And you see me on your caller ID and won't answer the phone. You are incorrigible! Sigh! But I love you anyway. You're my best friend. Even if you are hell on wheels. At least you aren't out in bars chasing boy toys. Fine aged wine is much better than raw newly bottled. :-)
Monday, November 05, 2007 2:12:00 PM
Daniel said...

Is this an R-rated blog now or what?

Great to see there is some humor left in the world, Gadfly, and even remnants of the idea of happily-ever-after.

P.S. Did the old lady get a Senior's discount at the Inn?

WA: LOL, Daniel. Good question!

Labels: Lonely Lady and Toad