Break From Politics for a Moment!
A Perfect Pair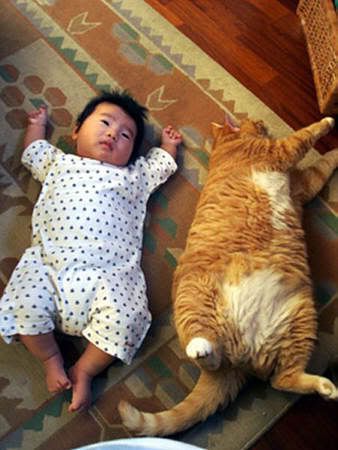 COMMENTS:


How cute. I like how the cat is as fat as the baby.

I'm afraid I can't find the new blog, WA. Could you post an obvious link that says something like, "Click here, dumba$$." ;)

http://choices08.blogspot.com is working from my end. I'll check to make sure I didn't make a mistake on links.

Hey, Worried, I know that Fat Cats run America but how does the baby fit into the scene. Perhaps the baby represents George's maturity?

Glad to see a bit of a break from the politics. It must be wearing all you gals down.

Take care now!

Worn down to a nubbin, Daniel, and still 9 months to go after THIS hullaballoo is over! Gads, I'm too old for this.
Labels: perfect pair -cute